About Musiekwêreld
Making Awesome Music helps when you have the right equipment and instruments…no need to shop around anymore…you have found the right place at the right price!
We not only sell awesome musical instruments, we also do Service, Repairs and a little fine-tuning! Give us a call or pop an email to let us know how we can help you!
​
Installations BIG or small – we make sure you are rigged, setup and tuned for any performance or show! From Sunday church to Arena style shows – just give us a call!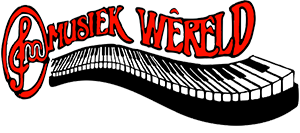 Musiekwêreld guarantees a safe and reliable shopping experience.
Delivery to your door
100% Customer Satisfaction
We are here to assist you every step of the way!
 021 949 4070
  17 Maritz St, Bellville, 7530
  Monday-Friday 09:00-17:30
  Saturday 09:00-13:00